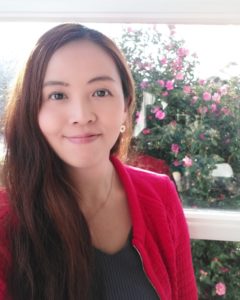 Ms. Joanna Lee
Thank you, Lord, for your grace and leadership! Heep Yunn School Private Kindergarten was established in 1936. It is my great pleasure, and an honor, to send my warmest congratulations on its 85th Anniversary this academic year!
Our school held firm to the school motto "In strength and grace we stand united, in faith and love we are committed", it is our mission to nurture our students under God's love. We emphasize life and moral education in order to enable children to grow healthily in a joyous and caring environment. We help children to build good character, learn to respect and care about others, learn to appreciate and cherish life. Help children to develop the whole persons in the following areas: morality, intelligence, physical, fitness, aesthetic sense and spirituality, to empower students to bring enlightenment to our God and support to our community.
       Our school is made up of a team of professional teachers with rich teaching experience dedicated to provide children high-quality education. Besides, our school is also highly supported by devoted parents through participation in school activities and volunteer services. The continuous home-school cooperation effectively promotes school development. I would like to sincerely thank everyone for their dedication and support!
       Look to the future, we hope to unite in a concerted effort, advance with times, and sustain the Bible's guidance, proverbs 22:6 "Train up a child in the way he should go, and when he is old, he will not depart from it." Let's create a better tomorrow for our young children!